We treat your technology as if it were our own.
Gather are your dedicated IT partner. Our friendly team brings together decades of knowledge and expertise supporting businesses across the region. From our Yeovil HQ, we offer a wide range of services, including first-class managed IT support, cutting-edge cybersecurity strategies, and visionary technical leadership.
Our diverse clientele includes organisations in the legal, HR, healthcare, professional services, accountancy, and finance sectors. We take a collaborative approach with each of our partners to design tailored IT support strategies that cater to the unique needs and aspirations of each firm.
Our goal is simple – empower you to focus on growing your business, while we focus on your technology.
Yeovil's IT Experts
Discover our range of services as Yeovil's leading IT support experts.
---
You can count on Gather to fulfil all your technology needs, ensuring smooth operations and uninterrupted service delivery. We can manage your entire IT estate, keeping you up to date and online throughout the year.
We're a trusted name in cybersecurity. Our comprehensive cyber protection and risk assessments service meticulously evaluates your digital infrastructure, identifying vulnerabilities and potential threats.
Outdated legacy systems may lead to increased business downtime and leave you vulnerable to cybersecurity threats. We specialise in timely and cost-effective infrastructure projects, ensuring that your IT systems stay up-to-date, secure, and adaptable to your changing requirements.
Backup & Disaster Recovery
Gather's backup and disaster recovery service is your insurance against data loss and business disruptions. We ensure your critical data is secured and swiftly recoverable, minimising the impact of crises like hardware failures, cyberattacks, or natural disasters.
We are your strategic technology partner, providing expert guidance and leadership. Our advisory and outsourced Chief Technology Officer (CTO) services are here to help you tackle your technology challenges and bring your vision to life through our seasoned senior team.
Office
365
Thinking about migrating to Microsoft Office 365, the widely embraced cloud-based email system? Our smooth transition process guarantees minimal interference with your day-to-day activities.
How to Write a Cyber Strategy
We've put together this useful guide for any security conscious Yeovil businesses.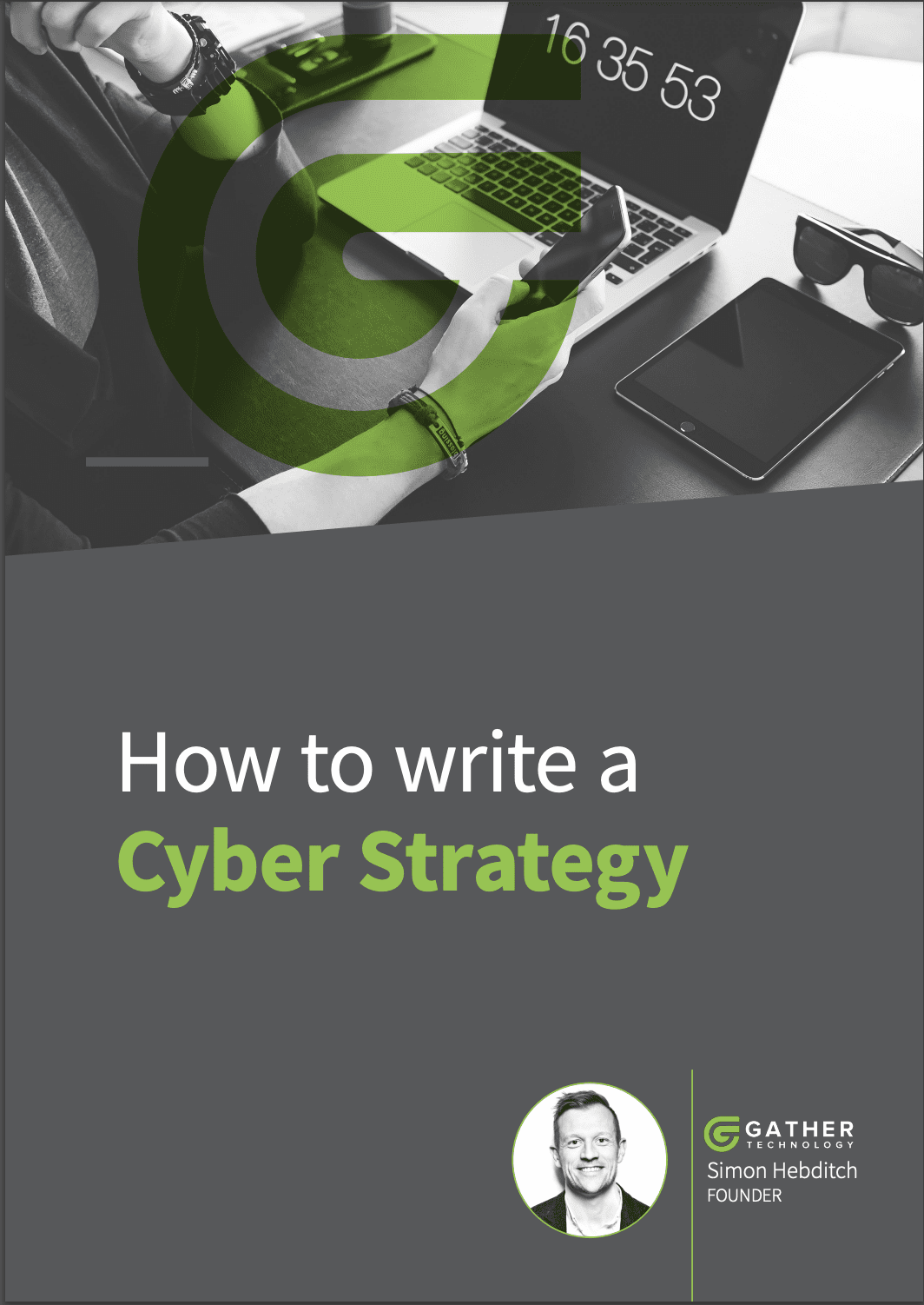 The Benefits Our Yeovil Clients See
We are committed to empowering our clients through intelligent processes and strategic partnerships with top technology platforms. Here's how we support you in staying ahead:
Swift Support – Count on our responsive team for IT assistance that ensures uninterrupted online operations.
Proactive Security – Stay ahead of potential threats with our future-proof security measures, continuously enhancing protection.
Minimal Downtime – We reduce downtime for seamless operations, boosting productivity and a smooth work environment.
Transparent Communication – We prioritise honesty and responsiveness in all interactions, ensuring clear and timely communication.
Experienced Guidance – Access our wealth of experience for well-informed IT decisions.
With our comprehensive services, confidently navigate technology complexities, and ensure your business thrives in a secure and efficient environment.
What Our Yeovil Clients Say About Us
Gather are a delight to work with, we joined them to support our business growth and they made it their business to fully understand our initial requirements but to also advise us on how we can grow with the best possible support and systems in place. It also helps that they are super friendly and just down the road so popping in to help is easy!

Laura Pennington -

Mash Group - Yeovil
Our values guide our decision-making and underpin our culture. They inspire the solutions we produce, the services we provide and the people we employ.
Positivity
We're passionate about what we do, and pride ourselves on knowing our market inside out. We bring a can-do attitude and an open mind to every project.
Humility
We're committed to continual improvement. That means admitting to our mistakes, learning from our experiences and taking the time to appreciate one other.
Responsibility
We're accountable for our actions and focused on finding solutions. Whatever the challenge, we'll tackle it head on.
Integrity
We mean what we say, and say what we mean. Straight talking and straightforward, we keep things simple so we can focus on the job in hand.