We've moved to a new space at Abbey Manor Business Centre
We've not moved very far! Our new office is on the second floor of the main building at Abbey Manor Business Centre.
We've now been at Abbey Manor for 3 years. With their spacious offices and plenty of onsite parking, it's a lovely place to come into work every day.
Our team was hands-on during the move, including a team-bonding weekend laying our new flooring. Thank you to everyone who chipped in to get the office ready.
In our bigger space, there is an area for everyone to relax during their lunch breaks and a designated meeting room. With pretty views and lots of light, our team is already settled in.
We're adding some more decorative touches with photos to follow.
Coming to visit? We're still at the same address:
Abbey Manor Business Centre,
Yeovil, BA20 2EN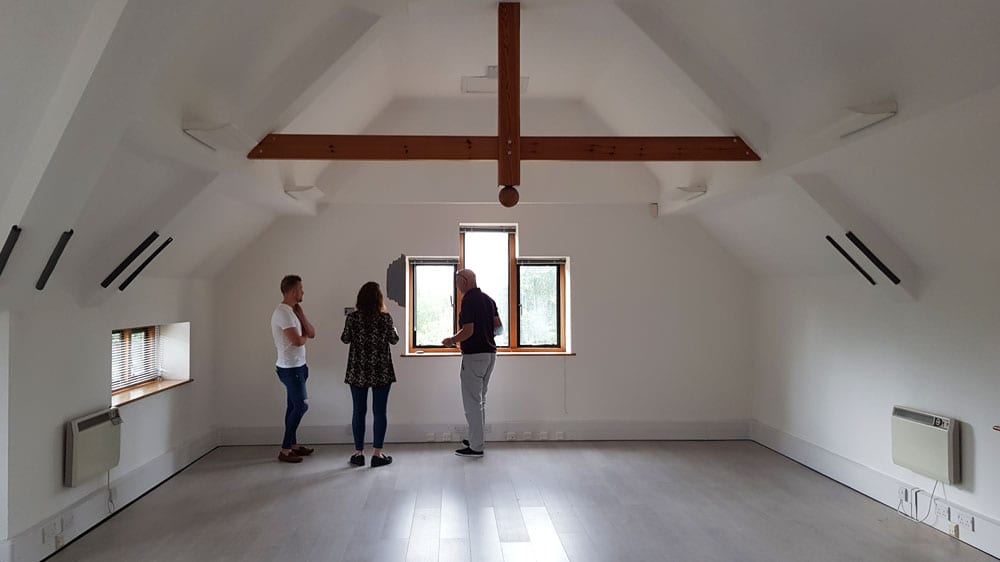 ---