Partying like it's the 1920s
By order of the Peaky Blinders.
We had spiffing good-fun sponsoring and attending Party by Order of the Peaky Blinders, a fundraising event at Westlands Leisure Centre.
The evening took its theme from the popular TV series, The Peaky Blinders, so we showed up in full flapper style with 1920s regalia and a secret password to gain entrance to the speakeasy.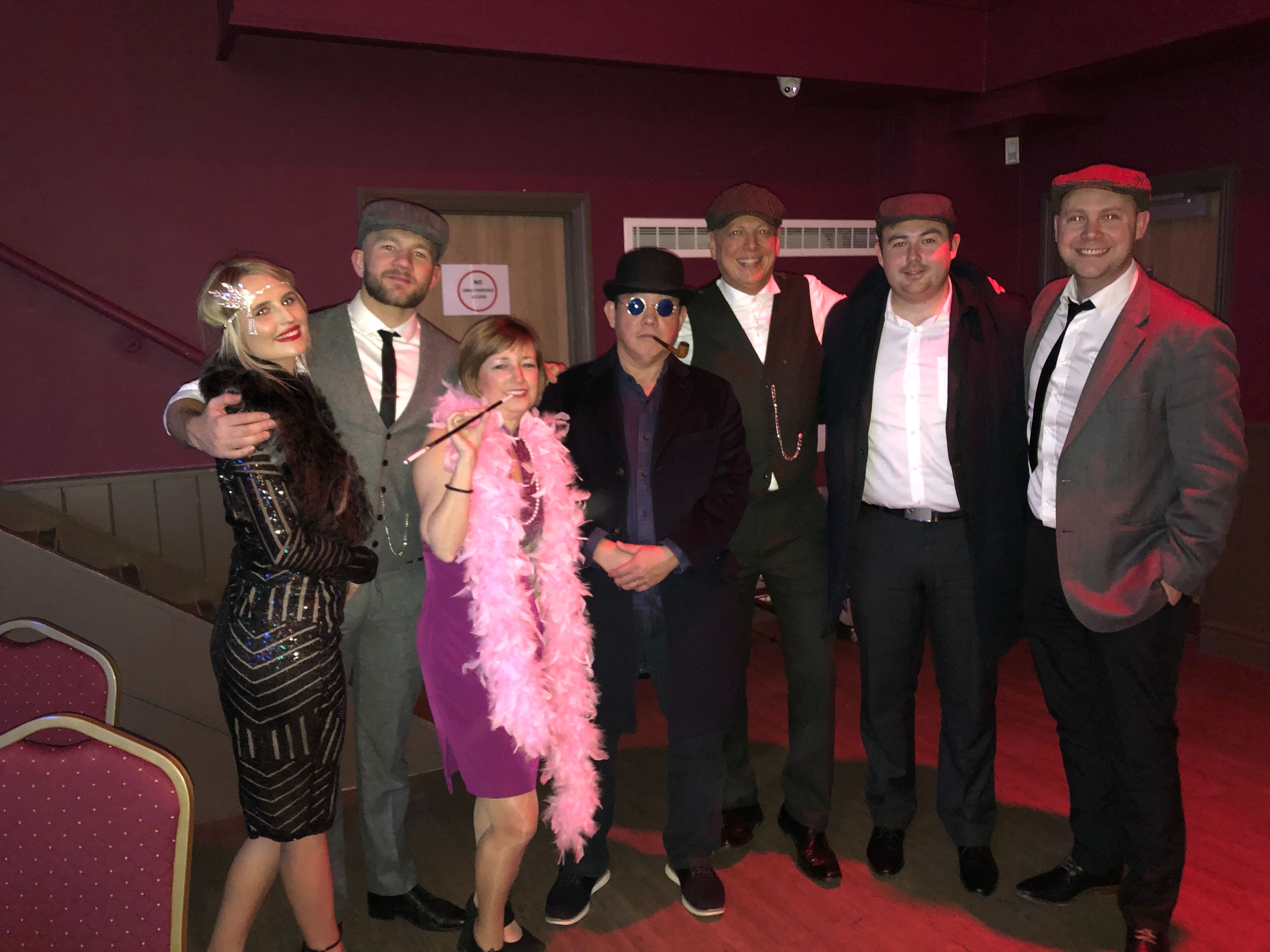 During the night, we placed bets on horses at the Shelby Bookmakers Co and gambled away our charitable donations in the casino. There was also entertainment from wandering Mystics, Magicians and live music from the IOUs.
The night was a rip-roaring success and raised over £6K on behalf of St Margaret's Hospice and Prostate Cancer UK. The Great Gatsby himself couldn't have hosted a better night for a worthier cause.