Mixing it up for Christmas
The team enjoys our Christmas party with Codebreaking and Cocktails
CHRISTMAS 2018 – Part 1
We started by filling out stomachs with good food at the Big Easy on King's Road, a USA style crabshack serving boozy brunches and BBQed meats.
Once satiated, we moved on to a unique bar and immersive experience where we could "decode ourselves into cocktails."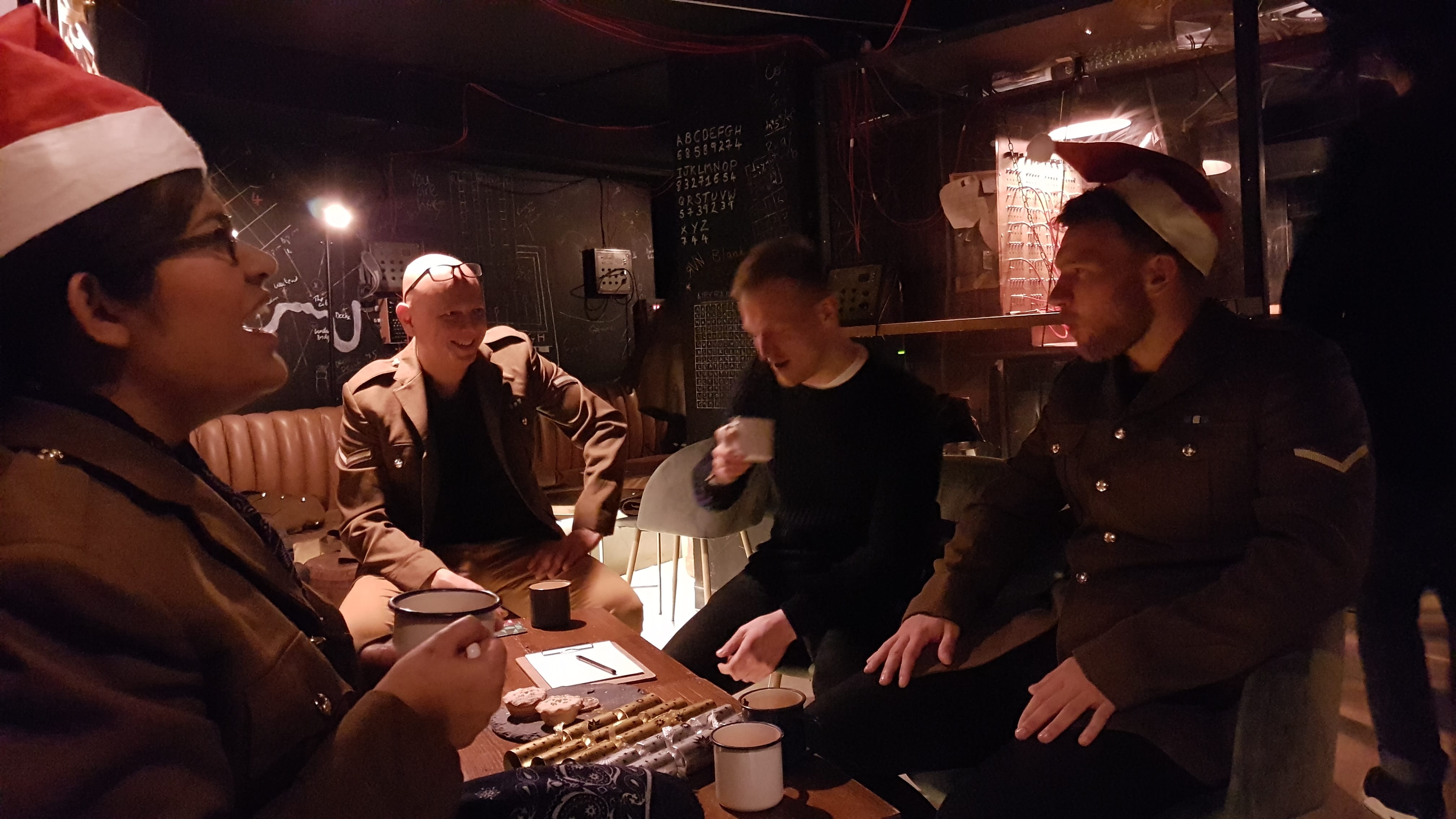 At the Bletchley, we paired our cocktails with cryptic missions in a wartime bunker inspired by Alan Turing's vital work.
Whilst dressed as 1940s Secret Agents, we dallied with WW2 Enigma machines and Sherlock's deduction principles so their mixologists could create personalised cocktails for everyone in our team.

The cocktails? TOP SECRET is the only name we can reveal...