Head into 2022 with new best practice IT habits. Use our tips below to refresh, secure and speed up your computer.
January is a month of resolutions, whether that's giving up a bad habit or starting a new one! With this in mind, we've put together a list of good IT habits and best practices to get into for 2022.
Always check with your IT team before updating any programs or running back-ups. They may already have a routine in place! If you're a solo worker, start following these tips for best IT practice throughout the year.
Whenever making changes or updates to your computer, you should always back up your files. Trust us on this, you don't want to lose anything!
So step number one: Run a backup program or check in with your IT team to see their schedule. Your IT team may already have saved everything or be running scheduled daily updates into the cloud. If you're a contractor or freelancer, this is another excellent IT habit to develop.
2. Run an Anti-Virus Program
It's best practice to run an anti-virus program as often as you can! Use the new year as a good time to start your new best habit and run these AT LEAST weekly.
Scan all your devices (including desktop, laptop, tablet and mobile phones) for any lurking viruses or hidden malware. If you find anything suspicious, speak to your IT team immediately.
3. Clear your Browsing History
Start the new year with a blank slate on your browsing data. This is all the stored information from ANY web pages you've visited. Before cleaning your history, be sure to keep your passwords in your keychain.
As it's a blank slate, some websites' loading times may be a little slower, especially if the site has a lot of information or poorly optimised web assets. However, you'll definitely free up space on your computer and speed up your browser.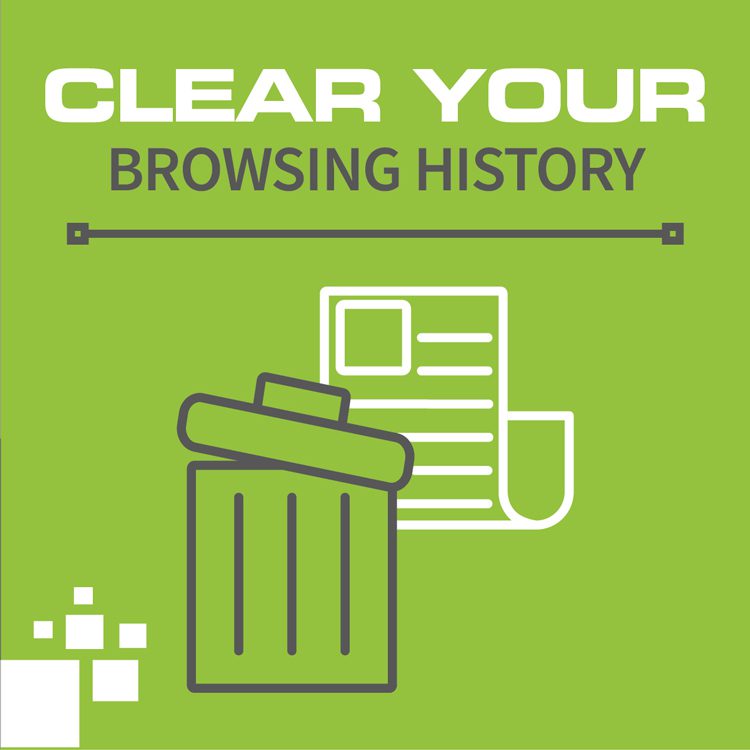 4. Tidy your Messy Desktop
Have you been a bit lax with file storage on your computer? Now's the time to give it a good tidy up - especially the desktop area!
For the majority of people, mess produces stress. Opening your computer every morning onto a messy desktop isn't good for your mind or body. Get it organised and see your productivity rise.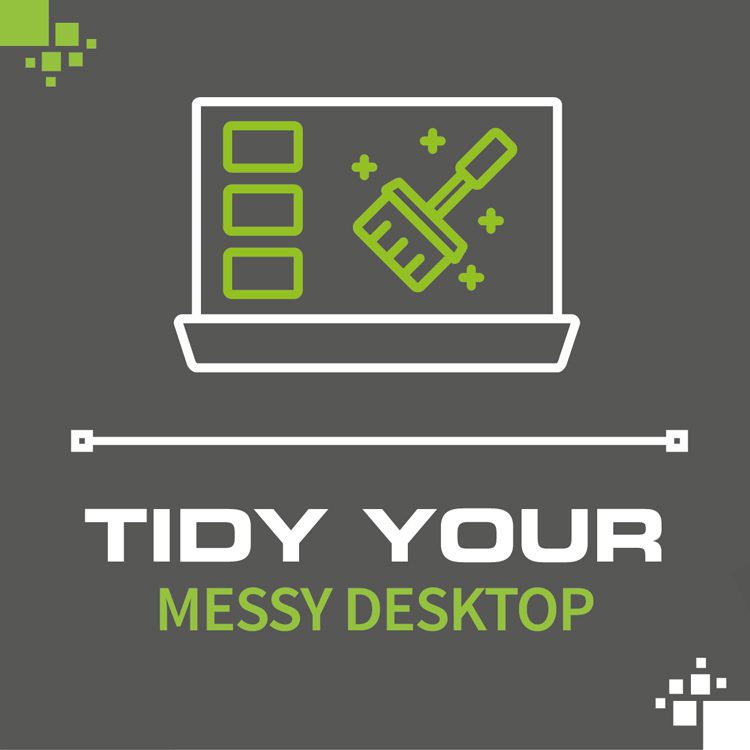 5. Empty Trash & Clear Caches
Unless you've cleared caches and emptied your trash or recycling bin, all your files are still stored on your device. Now's the time to throw out the trash and start afresh.
You can also clear caches on your operating systems and in application settings. Don't forget to delete all your recent downloads too. You'll be rewarded with a faster computer in just a few minutes.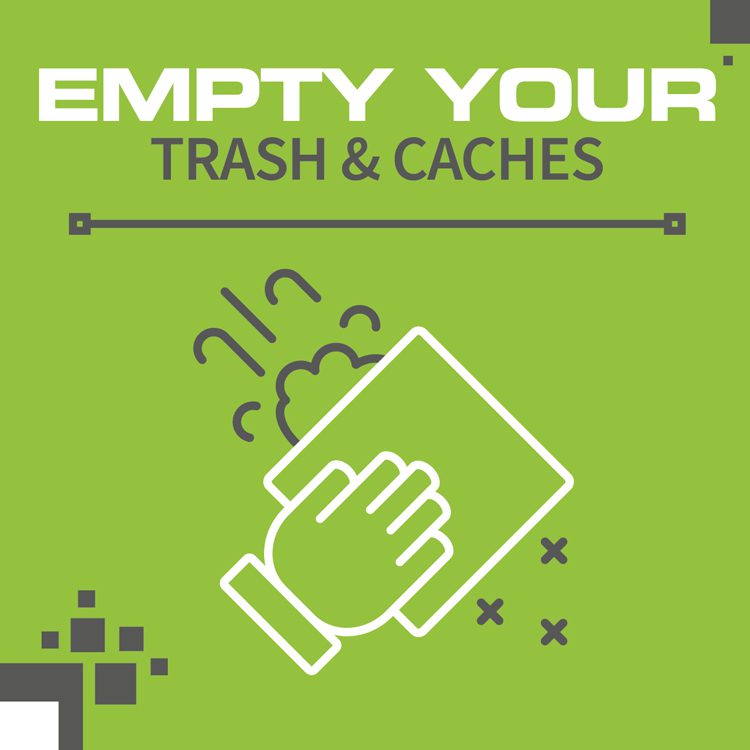 6. Update your Programs & Operating Systems
Another one to add to your list of best IT practices: You should be updating your programs and operating systems as soon as they release a new version!
New versions often contain critical updates that patch weaknesses, fix bugs and generally make improvements. Your IT Team may have already updated all operating systems and set up automatic updates for programs.
7. Refresh Your Passwords!
Another good IT habit for the new year: Update all your passwords to keep your accounts secure. Be strong in your password choices and don't be tempted to use the same one for everything.
If you haven't already, we'd also recommend putting multi-factor authentication (MFA) on all your devices and online accounts. It's an extra layer of protection that you can read more about here.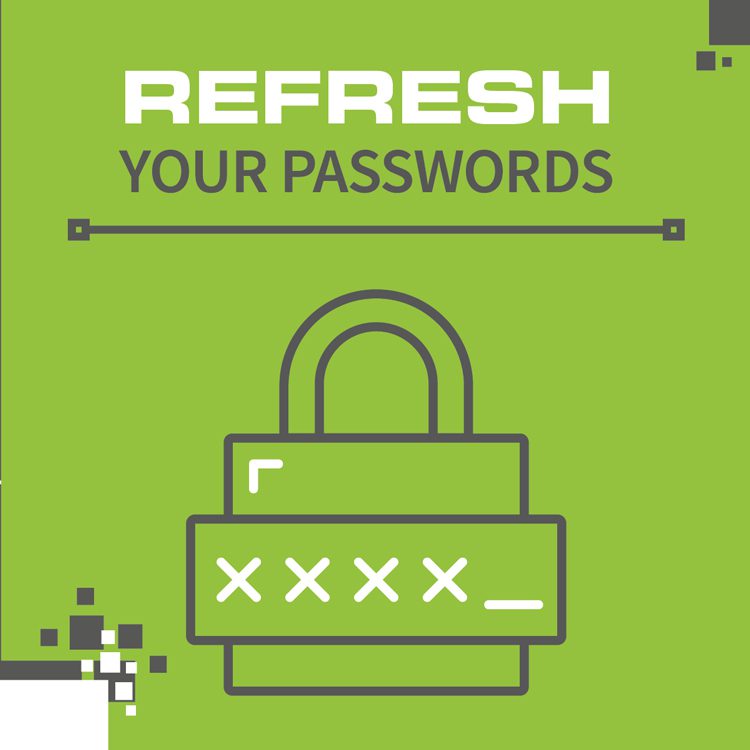 Generally, a tidy workspace is good for productivity and reduces stress. (Though some people thrive off chaos!) To start the new year on the right track, give your workspace a good spring clean.
Dust off your computer, wipe down the keyboard and the mouse. Only do this when your computer is off! If you want to personalise your new (clean) workspace, add a house plant or picture.
And that's how we like to start each year! Hopefully, our tips and IT best practices give you a refreshed and revitalised start to 2022.
Wishing you all the best for the 2022 from the team at Gather Technology
Enjoyed these tips?
Click Here
If you found this blog helpful, we have lots of other useful downloads with tips on using technology to improve your business. Browse our white papers, guides and free policy templates below.