Welcome to Gather
We treat your technology as if it were our own
Streamlined IT services which enable you to focus on what matters - growing your business.
Without our customers, we wouldn't be the organisation we are today. That's why our purpose is so clear. When we treat your technology like it's our own, you're free to prioritise the challenges that define your business.
"We have been working with Gather for about six months now and the feedback I have from staff throughout the organisation is that the team at Gather are friendly and approachable, easy to contact, very responsive and get any queries or issues resolved speedily. We're very pleased we found them!"

"We've developed a great partnership with the team at Gather. Everyone was professional, hard-working and friendly. The bespoke software provided has saved us a lot of time and energy by centralising our contract management procedures. With its customisable features, our Agreements Manager has scope for growth and flexibility in the future."

"The ongoing IT support we receive from Gather is first class, with very quick response times. The team are all very professional, knowledgeable and approachable. In summary we are very happy with the service we receive."

"It's rare to have such a long relationship in a fast moving business but having established a relationship based on trust and technical expertise Care first has benefitted tremendously working with Najeeb and his teams. 
Confidence, consistency and exemplary effort from Najeeb and his team are the hallmarks of the service we have always received."

"We are delighted with Gather as our technology partner. They have proved themselves understanding of our requirements and responsive to our needs.. and they are nice people to work with!"

"We really appreciate your work on the migration and are really impressed with the Gather team and how everything is working so far."

"It was great to be able to work with a company who understood what we were about and what we wanted to achieve – an active partner who we could rely on to drive our IT deliverables, not just passively accept instructions. And they could work within our budget too!"
Engineered Resilience
Cyber Security
Risk Review
A Gather Technology cyber security risk review is designed to give a clear insight into your immediate security profile. This offering includes industry standard benchmarking, external vulnerability assessment and internal security scanning. In the final step, our professional auditor will compile a detailed feedback report outlining all points of interest, in addition to a remedial action plan to secure your data.
Our comprehensive review service will provide you with everything you need to defend your data.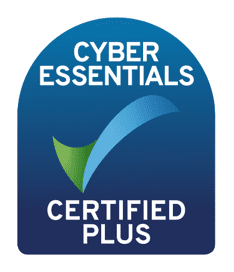 Our values guide our decision-making and underpin our culture. They inspire the solutions we produce, the services we provide and the people we employ.
Positivity
We're passionate about what we do, and pride ourselves on knowing our market inside out. We bring a can-do attitude and an open mind to every project.
Humility
We're committed to continual improvement. That means admitting to our mistakes, learning from our experiences and taking the time to appreciate one another.
Responsibility
We're accountable for our actions and focused on finding solutions. Whatever the challenge, we'll tackle it head on.
Integrity
We mean what we say, and say what we mean. Straight talking and straightforward, we keep things simple so we can focus on the job in hand.